Coi Leray braids are jumbo knotless braids with curly ends that are named after and inspired by the rapper Coi Leray, who is often spotted rocking short jumbo knotless braids with curly ends.
Coi Leray braids are currently trending with everyone putting their own spin on them and we'll be covering everything you should know in this article.
Black Beauty Bombshells is a participant in the Amazon Services LLC Associates program. At no additional cost to you, We earn a small commission on qualifying purchases.
How to do Coi Leray braids
For this hairstyle, you'll need;
3 to 6 packs of

Xpression braiding hair

or the

prestretched Kanekalon

braiding hair.
Hot water.
Start by sectioning dry and moisturized stretched hair into thick sections using a rat tail comb. The number of sections you should have depends on how many braids you want on your head.
Take the Shine n Jam and apply it to your parted sections. This helps with making the parts look neat and getting a taming the fly aways after sectioning the hair.
As is the norm in knotless braids, start by braiding your own hair and gradually feed in the braiding hair. If you're going the DIY route, I recommend getting a wooden rack for hair. The wooden hair rack is used to place the prepped braiding hair and helps you move along faster.
After your braid your hair to your desired length, use the rubber bands to secure the ends and leave a bit of hair out at the ends. Repeat the same process until you're satisfied with the amount of braids on your head.
Use the perm rods to wrap the hair at your ends and dip them in hot water. Dry out your hair using a towel and apply some mousse on your braids.
Lay your edges and remove the perm rods from your hair. If you followed all the steps correctly, the end result should be short jumbo knotless braids with curly ends.
For a detailed visual, refer to the videos below.
20 Coi Leray Inspired Braids
From long knotless braids with curly ends to the standard short knotless braids that Coi leray rocks, here's 20 different Coi Leray inspired braids.
1)
2)
3)
4)
5)
6)
7)
8)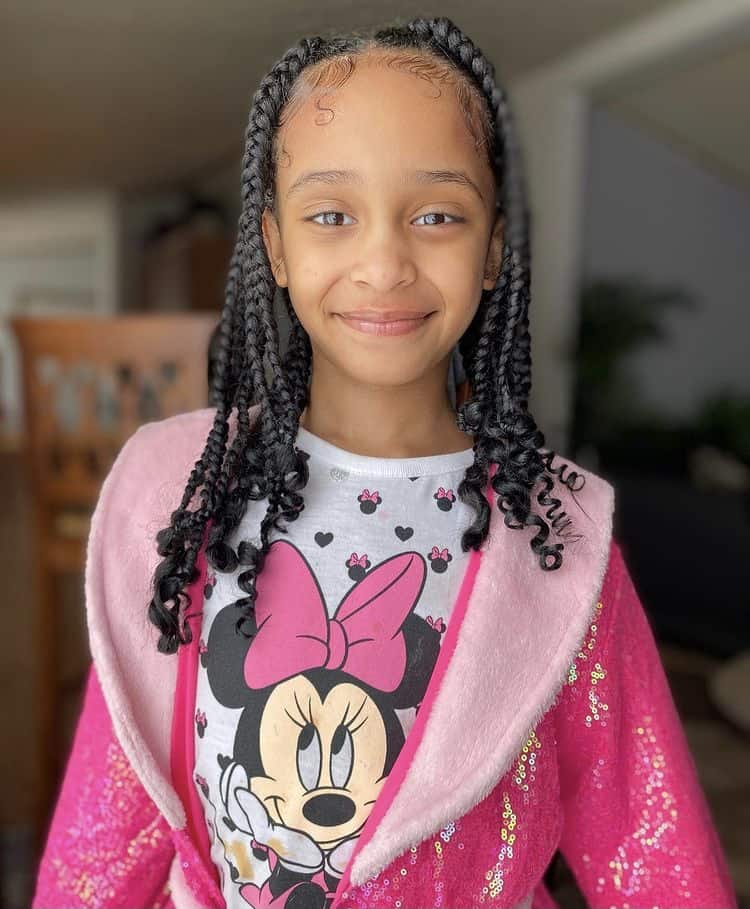 9)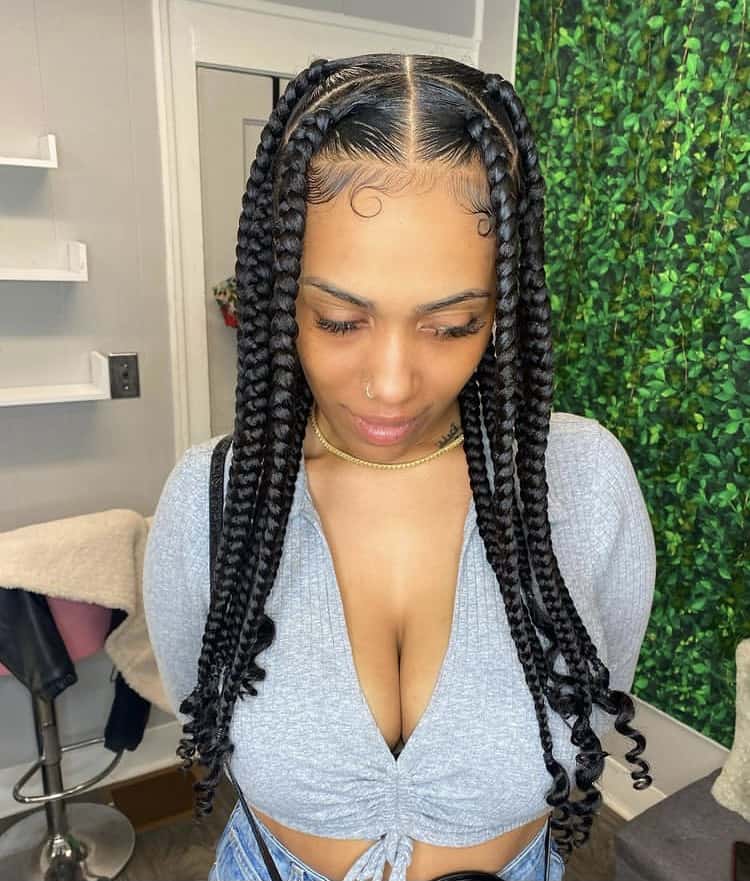 10)
11)
12)
13)
14)
15)
16)
17)
18)
19)
20)
Follow Us