30 Faux Locs Hairstyles,Variations & Types
Faux locs are one of the few protective hairstyles that are different from the rest. Unlike braids which look best when they're freshly done, faux locs are the complete opposite. With faux locs, the longer you keep them installed the more beautiful they tend to look.
In this article, we'll take a look at everything you need to know about faux locs. We'll cover questions such as how to install faux locs, the price, different types of installation including crotchet faux locs, long , short and goddess faux locs. We will also feature 30 plus faux locs hairstyles to inspire your next hairstyle.
Faux Locs FAQ
What are faux locs?
Made to mimic natural dreadlocks as the name suggests, faux locs offer the freedom of rocking a beautiful hairstyle rich in both culture and history minus the permanence of it. Commitment free dreadlocks if you like.
How long do faux locs last?
Depending on how well you take care of them, faux locs can last anywhere from 2 to 3 months.
Are faux locs heavy?
Depending on the type of faux locs you choose, installation method and number of packs used, faux locs can be heavy.
What is the difference between faux locs and goddess locs?
The difference between faux locs and goddess locs lies in the texture. Faux locs have a more rough end feel while goddess locs have curly ends.
How much does it cost for faux locs?
Depending on the size, length, installation method, type of hair used and your stylist. The price of faux locs typically ranges from $150 to $300.
How to Install Faux Locs
There are two types of faux locs installation methods. The ready made faux locs which are installed using the crotchet method and the faux locs which are braided. For the latter, extensions such as yarn, synthetic and human hair are used. Yarn locs are preferred due to their smooth and lightweight nature while synthetic hair such as marley hair perfectly mimics natural hair. If you want goddess locs, opt for human hair extensions to give your locs the shiny and silky look. Below are some of the different types of faux locs installation methods.
 Goddess Faux Locs Tutorial
Method 2
Method 3
Crotchet Faux Locs Tutorial
When it comes to crotchet faux locs, there are a couple of methods of installing the hair. The wrapping method, conrow method and free parting. In free parting, the hair is sectioned into different parts and then braided. The ready made faux locs are then looped into the hair and tucked inside. For the conrow method, the hair is braided into conrows and the faux locs are crotcheted into the conrow base until all the hair is covered.
30 Faux Locs Hairstyle Ideas
As mentioned earlier, faux locs come in different variations. From long, short, medium and even bulky faux locs. There are a wide array of faux locs colors to choose from. Check out some of the different types below.
1)
2)
3)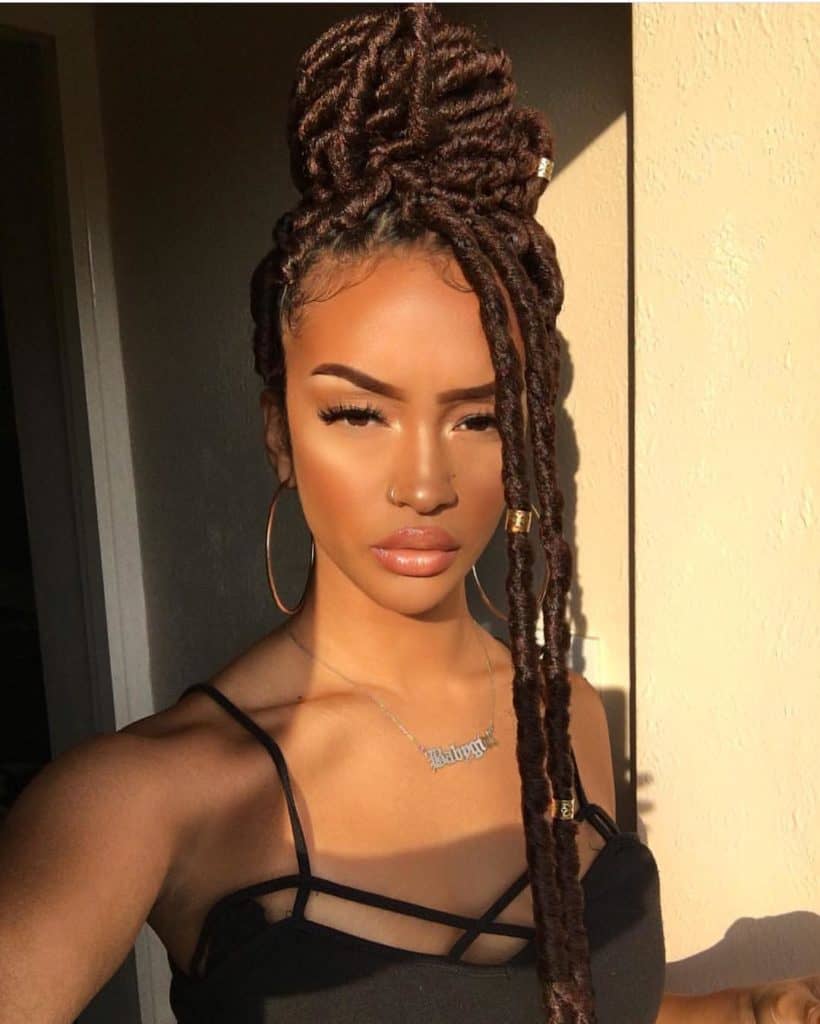 4)
5)
6)
7)
8)
9)
10)
11)
12)
13)
14)
15)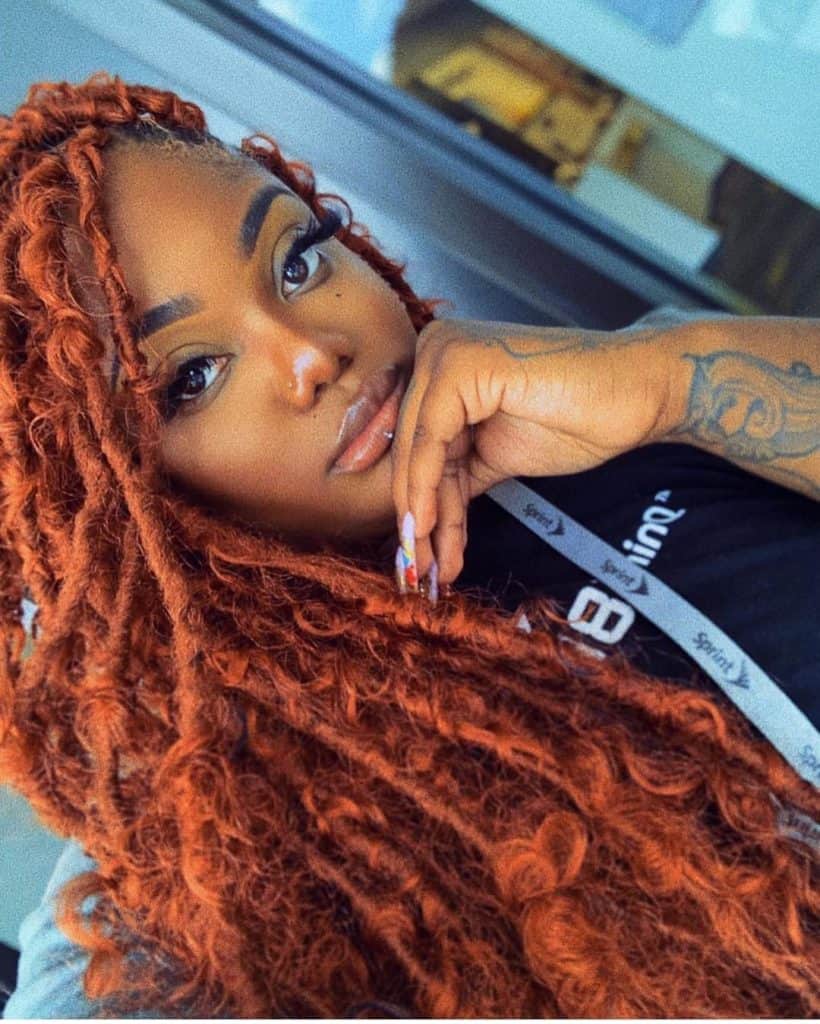 16)
17)
18)
19)
20)
21)
22)
23)
24)
25)
26)
27)
28)
29)
30)
31)
32)
33)
Ensure that you get a professional stylist to install your locs after you come up with your preferred type and style. For maintenance purposes, deep condition and moisturize your hair before the installation process. For after care, depending on how long you'll keep them in for, regularly moisturize and oil your scalp to keep it clean and itch free. Check out our Pinterest page for more of these amazing hairstyles.